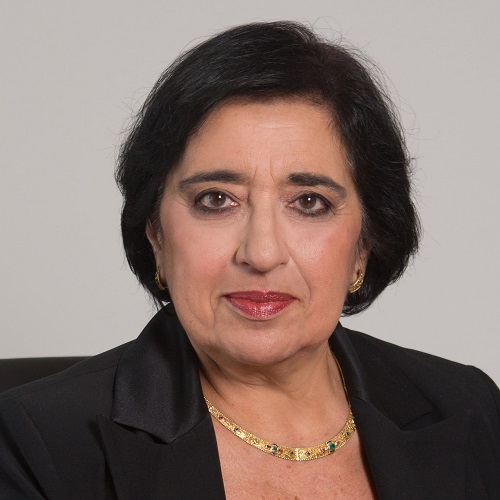 Dr Marcoullis served as Minister of Foreign Affairs and as Minister of Transport, Communications and Works of Cyprus.
During her diplomatic career she served as Ambassador to the United States, Sweden, Finland, Norway, Denmark, Iceland, Estonia, Latvia, Lithuania, Canada, Guyana, Jamaica, Brazil, Lebanon and Jordan.
Dr. Marcoullis is a member of the Negotiating Team and Head of the Working Group on Property in the negotiations for the solution of the Cyprus problem.
She holds Degrees of Law, Public Law and Political Science, University of Athens and PhD in Sociology and Political Science, University of Helsinki.
Dr Marcoullis has lectured in Universities/Think Tanks around the world, granted interviews to international and Cypriot Media and published papers/articles on the Cyprus Problem, Foreign Policy, Cultural Diplomacy, Gender Issues, Human Rights. Dr. Marcoullis is Member of the Board/Director of various academic, research and financial institutions, in Cyprus and abroad.
---
Back to the Bios page