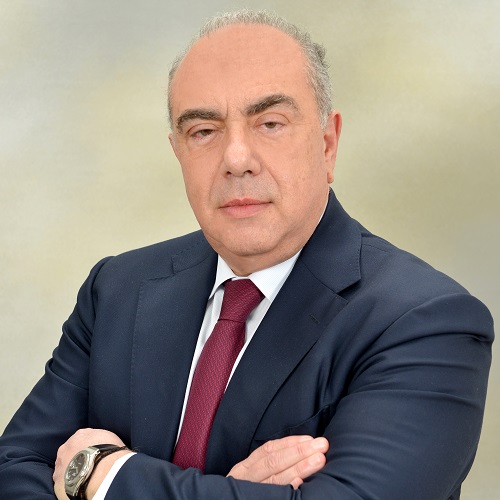 Markos Kyprianou studied Law at the Law School of the University of Athens. He attended graduate studies at Trinity College, Cambridge University, where he specialised in International Law and Tax Law and was awarded a Master's degree in Law (LLM). He continued his studies at Harvard Law School and was awarded a Master's degree, specialising in Business Law and Taxation. Thereafter, he worked as a trainee at the Human Rights Commission of the Council of Europe and carried out research in International Law at the University of Cambridge.
From 1986 to 1991 he served as Municipal Councillor for the City of Nicosia. He was elected to the House of Representatives in 1991 under the banner of the Democratic Party and was re-elected in 1996 and in 2001. He was the Chairman of the House Committee on Financial and Budgetary Affairs from 1999 to 2003.
When the Republic of Cyprus joined the EU on 1st May 2004, he was appointed as the first Cypriot EU Commissioner, and he followed Budgetary Affairs. On November 2004 he was reappointed EU Commissioner for Health and Consumer Protection.
He served as Foreign Minister from March 2008 to August 2011.
He was elected Deputy President of the Democratic Party of Cyprus in February 2014 and served in that position until July 2018.
He practiced Law from 1985 to 2003. He has now resumed his practice.
He is a member of the Cyprus Red Cross Society, the American Bar Association, the Board of Advisors of the Centre for International Relations and Sustainable Development. He is also Senior Advisor at the Earth Institute SDSN and member of the UN SDSN Leadership Council.
---
Back to the Bios page