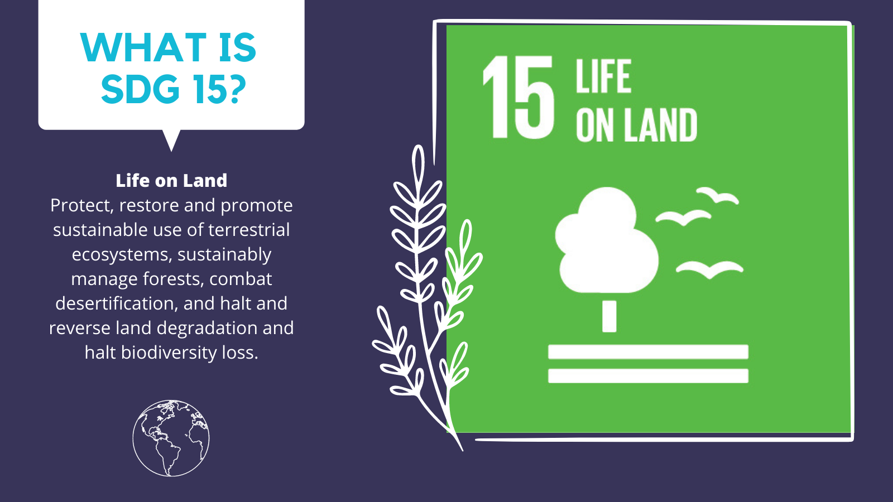 EARTH DAY 2021 and the SDGs – NO MORE BUSINESS AS USUAL
SDSN Cyprus would like to join its voice to countless citizens from over 190 countries all over the world in celebration of Earth Day 2021, whose theme is "Restore our Earth". As stated by the organisers of Earth Day, "as the world returns to normal, we can't go back to business as usual", and as we emerge from the COVID crisis we need to join forces to face the twin catastrophes of climate change and environmental destruction.
The "Earth Day" celebrations and mobilization started in 1970 and it expanded to a global event, the most massive yearly mobilization on the planet. Earth Day takes place on 22nd April each year. It is estimated that over a billion citizens of planet earth will participate in this year's celebrations. EARTHDAY.ORG™, which coordinates and advances activities around the spirit of the yearly event, works in countries around the world to drive meaningful action for our planet across key planetary challenges such as Climate Action Science and Education, People and Communities, Conservation and Restoration.
The Earth Day 2021 theme is intimately linked with the Sustainable Development Goals (SDGs), and in particular SDG15 (Life on Land). SDSN-Cyprus is therefore launching a call to action to all stakeholders on our island, to focus on a recovery to the COVID crisis, a recovery which will result in a sustainable future, in which the pandemic will be terminated and the destruction of our vital ecosystems will be halted.
The UN Sustainable Development Solutions Network (SDSN) was set up in 2012 under the auspices of the UN Secretary-General. SDSN mobilizes global scientific and technological expertise to promote practical solutions for sustainable development, including the implementation of the Sustainable Development Goals (SDGs) and the Paris Climate Agreement. The 2030 Agenda for Sustainable Development, adopted by all United Nations Member States in 2015, provides a shared blueprint for peace and prosperity for people and the planet, now and into the future. At its heart are the 17 Sustainable Development Goals (SDGs), which are an urgent call for action by all countries - developed and developing - in a global partnership
SDSN Cyprus, member of this global network, works with all sectors of society to improve the country's performance in implementing the SDGs, collecting and disseminating best practices, raising awareness, promoting sustainable development education, engaging with youth, and assisting the authorities, the private sector and civil society organisations in mainstreaming the SDGs into their daily operations. We call all Cypriots to mark this special day, as the beginning of an uncompromising and relentless effort to Restore our Earth"!
SDSN's SDG Academy Library provides numerous resources to learn more about Life on Land (SDG 15) and how to take action with videos on topics such as biodiversity, sustainable agriculture, social-ecological systems, and more! Watch "Introduction to SDG 15" to learn how you can take action! (https://buff.ly/32eT3ll).